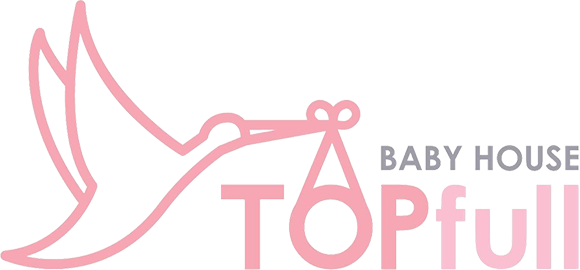 Contact Us:
No. 47 & 49, Jalan Seri Austin 6/22,
Taman Seri Austin, 81100 Johor Bahru, Johor.

Phone:

(60) 19-964 1500

Email:

inquiry@topfull.my
Welcome To Top Full Baby House
Top Full Baby House is a professional confinement centre mommy and new born baby. We provide the best care of baby and mommy. We understand the importance of confinement food for mommy, thus our centre provides natural and health oriented meals to our clients. We provide 5 meals in daily basis and all the meals are cooked daily with fresh ingredients such as marine fish, pork, and chicken. In Top Full Baby House, we also provided free flow of nourishing tea.
新山多福月子坊提供一站式,以及合理化价格予产妇坐月子,月子坊拥有多达20位专业做月保姆贴心照料妈妈和宝宝。多福月子坊是间专业的陪月中心,除了收费合理及给予宝宝和妈妈最好的照顾,每日所提供的健康养生5餐,是采用海鱼,猪肉,乌鸡,肉鸡和甘榜鸡为烹调食材,同时更提供无限量中医妇科调理补气养生茶。
Contact Us for More Detail
Webteq Solution | The Website Company Since 2007
Webteq Solution Sdn Bhd was incorporated in the year 2007. We now have almost 30 employees that become experts in Website design, web development, SEO (Search Engine Optimization), and web-based application. Taman Austin Perdana, Johor Bahru (JB) is where we have the headquarters. In the year 2020, Webteq had created a new web design studio in Sunway Nexis (Kuala Lumpur KL) is the new abbreviation for Kuala Lumpur.
Webteq = Website & Technology.
Webteq Solution was the company's early name, also it was eventually changed to Webteq Solution Sdn. Bhd. The name "Webteq" came from the company's nature, which is concerned with "websites" and "technology." Its objective is to assist people with effective websites, SEO (Search Engine Optimization), and customized web applications.
The Strengths of Webteq – 1,500 websites, 75% Google High Ranking.
Since its incorporation in 2007, Webteq has fabricated and created over 1,500 websites and web-based applications. We've also aided over 75% of businesses keep high rankings in Google search results. We believe that having a high Google ranking on your website will help you create more sales leads. Visit the website and please Contact us for additional information on Effective Website.
The Mission of Webteq
To help businesses through effective websites, by helping to enhance corporate image and increase sales leads".
To know more about Website + Google Ranking
Do you have any plans to grow your company? Would you like to see if Website and Google search results will assist your company? Are you interested in learning more about how to improve your website's Google ranking? Contact Webteq , Website Design Firm at Johor Bahru (JB).

We build efficient websites at Webteq.
Contact Us for Web Design Johor Bahru (JB) Kuala Lumpur (JB)
Web Design Johor Bahru (JB)

Webteq Solution Sdn Bhd
No. 34-01 & 34-02, Jalan Austin Perdana 2/23, Taman Austin Perdana,
81100 Johor Bahru, Johor, Malaysia.

E-Mail:

info@webteq.com.my

Tel:

+607-352 4437

Phone:

+6016-770 4437 (Mr Tey)

Fax:

+607-352 5437

Web Design Kuala Lumpur (KL)

Webteq Solution (KL) Sdn Bhd
Unit D-2F-12 Sunway Nexis, No. 1 Jalan PJU 5/1,
Kota Damansara, 47810 Petaling Jaya, Selangor.

E-Mail:

info@webteq.com.my

Tel:

+603-6730 4321

Phone:

+6018-311 4437 (Jason)
Webteq | Web Design Johor Bahru (JB) Kuala Lumpur (KL)